Innovative Solutions For Complex Trauma
OUR COMPANY'S MISSION IS DEVELOP AND OFFER INNOVATIVE SOLUTIONS FOR BOTH SURGEONS AND PATIENTS TO BE ABLE TO DEAL WITH THE MOST COMPLEX  ORTHOPAEDIC DISORDERS IN A MORE EFFICIENT FASHION.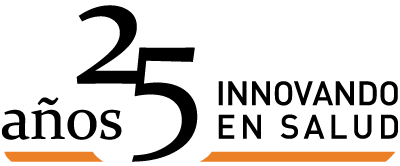 CUSTOM-MADE IMPLANTS DIVISION
PROTOLAB METHODS HAVE BEEN APPLIED NOT ONLY TO THE REPARATION OF CRANEO-MAXILLOFACIAL DEFECTS BUT ALSO ONTO TRAUMATIC AREAS LIKE COMPLEX INJURIES, ARTHROPLASTIAS REVISIONS AND HAVE BEEN USED IN THE DEVELOPMENT OF MEGA LIMB PROSTHESIS.

CUTTING EDGE TECHNOLOGY APPLIED TO HEALTH
NOVAX'S PHILOSOPY IS REFLECTED UPON EVERY ONE OF ITS PRODUCTS.
F For more than 20 years Novax DMA has been working with cutting edge technology to develop medical implants and surgical instruments in orthopaedics and CMF surgery.
We are aware of global changes and trends, that is why our company updates its practices in a quest for innovation and excellence in every of the processes involved in the manufacturing of our products.
In reference with 3Dprinting (additive technologies) and the diverse procedures of our plant, our CEO, Dr. Daniel Fiz states:
"I am deeply convinced that with the use and the application of these technologies, plus the vast knowledge of the professional physicians from the HCCBA, other institutions, as well as the training and the expertise of the bioengineers and designers that compose Novax's staff, we will be able to grant the best and most modern solutions to patients, very much like the cutting edge ones provided in first world countries.".
Our company's mission is develop and offer innovative solutions for both surgeons and patients to be able to deal with the most complex orthopaedic disorders in a more efficient fashion.
We design and manufacture implants and surgical instruments with cutting edge technology. We are also specialized in custom-made 3D printing implants.
Innovate in the medical industry in a responsible and professional fashion under international quality standards.
Novax DMA is an adherent member of the Traumatology Industry Chamber.
DO YOU HAVE ANY FURTHER QUESTIONS ABOUT OUR PRODUCTS?
DO NOT HESITATE TO CONTACT US.